Submitted by Ed Ardill on Thursday 12 November 2020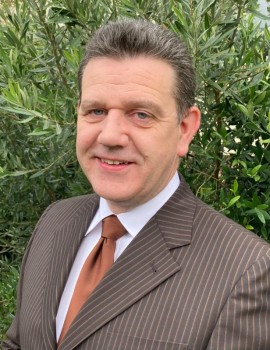 The Board of the Discovery Programme - Centre for Archaeology and Innovation Ireland is pleased to announce the appointment of Dr John O'Keeffe BA (Hons) PhD MCIOB MIAI MCIFA as Chief Executive Officer of the Discovery Programme with effect from 23rd November 2020.
Dr O'Keeffe is currently a senior manager in the Northern Ireland Civil Service, being Principal Inspector of Historic Monuments and Assistant Director of the Historic Environment Division (formerly the Built Heritage Directorate) since 2007.

With more than 25 years of post-graduate professional experience in archaeology, he has developed an expert knowledge of heritage management, academic research and built heritage conservation, alongside a practical application of core personnel and project management skills. He holds an Honours Degree in Archaeology (awarded 1995), and a PhD in Archaeology and Heritage Management (awarded 2008).
Dr O'Keeffe joined the Department of the Environment in Northern Ireland in 1998, having been involved in contract archaeology following graduation from the Queen's University of Belfast in 1995. He has worked across all aspects of archaeology and the management of historic monuments in Northern Ireland.