Training courses, workshops and events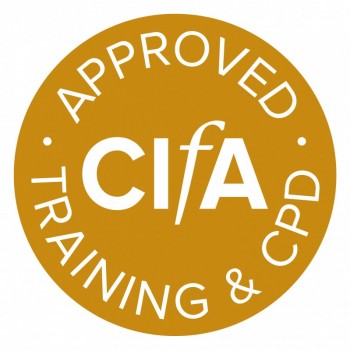 We offer a wide range of Continuing Professional Development (CPD) and training across all learning levels, held around the UK and many of these are CIfA Approved. 'CIfA Approved Training & CPD' is our brand name for training and CPD approved by us. It is a quality mark bearing the yellow logo above, which means it has been assessed against a set of learning criteria.
A range of other organisations have CIfA Approved training & CPD, which includes CPD courses, field schools and excavation training, Registered Organisations in-house employee training and Historic England courses.
CIfA Approved CPD and Training - guide for learners
There are many different types of training and professional development:
CIfA Approved training
More coming soon...
External CPD, training or courses (not CIfA Approved)